Bus and Coach Hire
Macphersons Coaches can help with planning your excursion to suit your needs, from just supplying a coach and driver, to organising your whole excursion. We can plan and book tailor-made itineraries including school accommodation, meals and venues to suit your budget.
Group Tours
Macphersons Coaches have a range of vehicles to suit your group needs, ranging from 17 seat mini coaches to 57 seat Coaches.

We specialise in:
- Weddings
- Airport transfer
- Senior groups
- Gardening groups
- Sporting events
- School excursions

Our school buses are available for short day excursions around the Tamworth area. Including transfer to Swimming, Athletics and other sporting venues.
Our seatbelt-equipped school buses can carry up to 80 primary students or 57 secondary students.
School buses are available for charter between 9:00am and 3:00pm on week days, and on weekends.
We recommend hiring one of our 5 star coaches for longer excursions and day trips.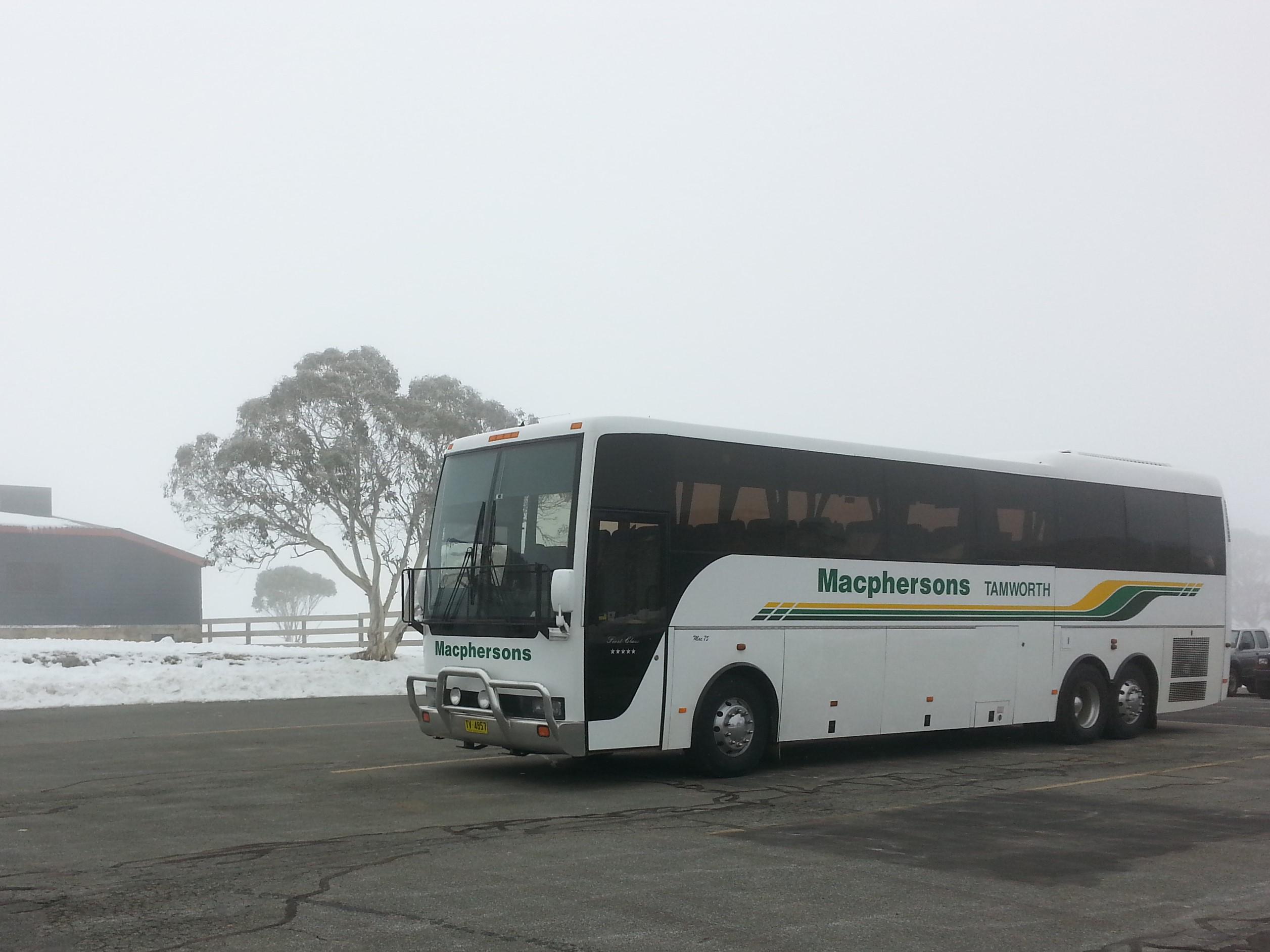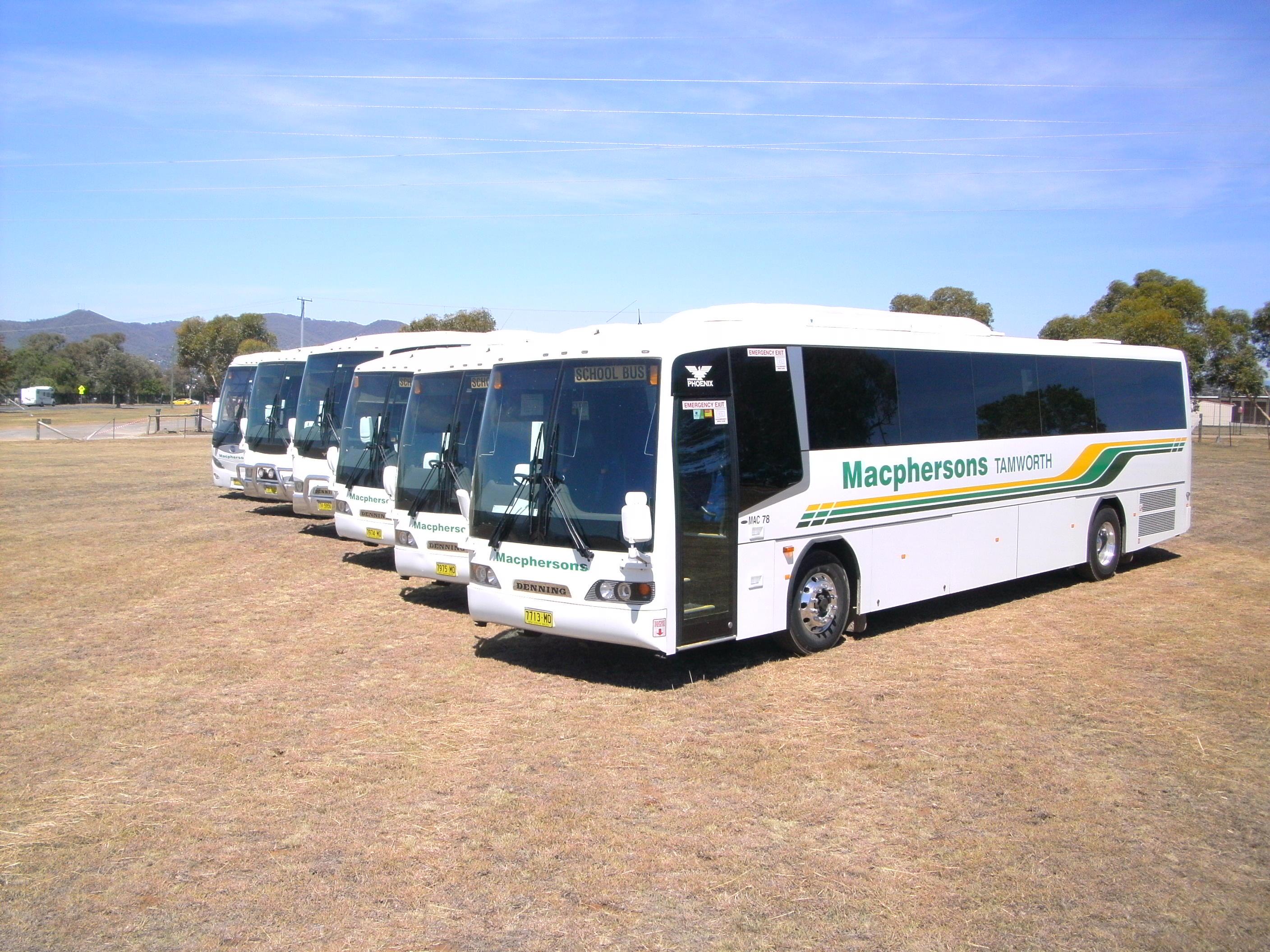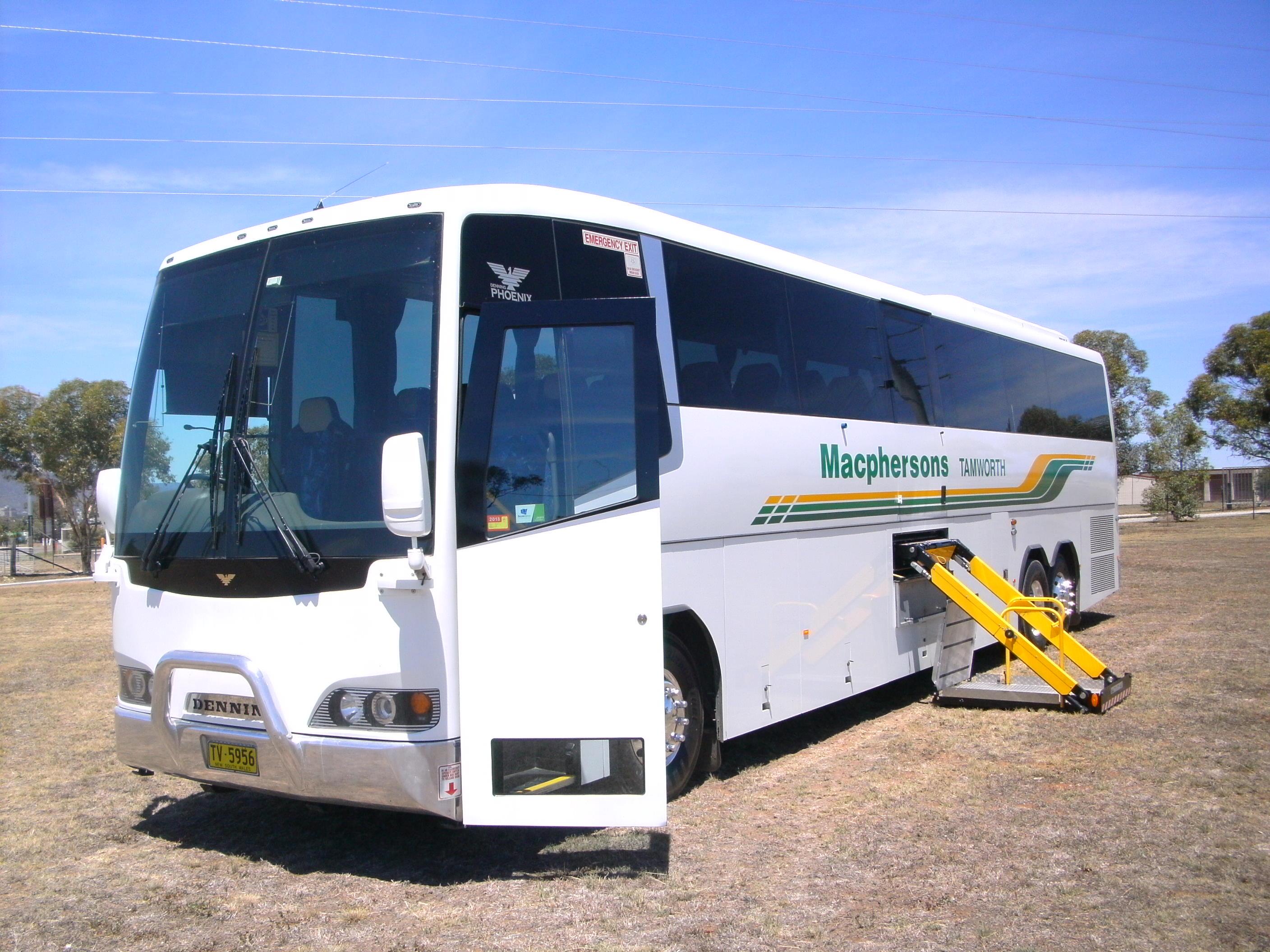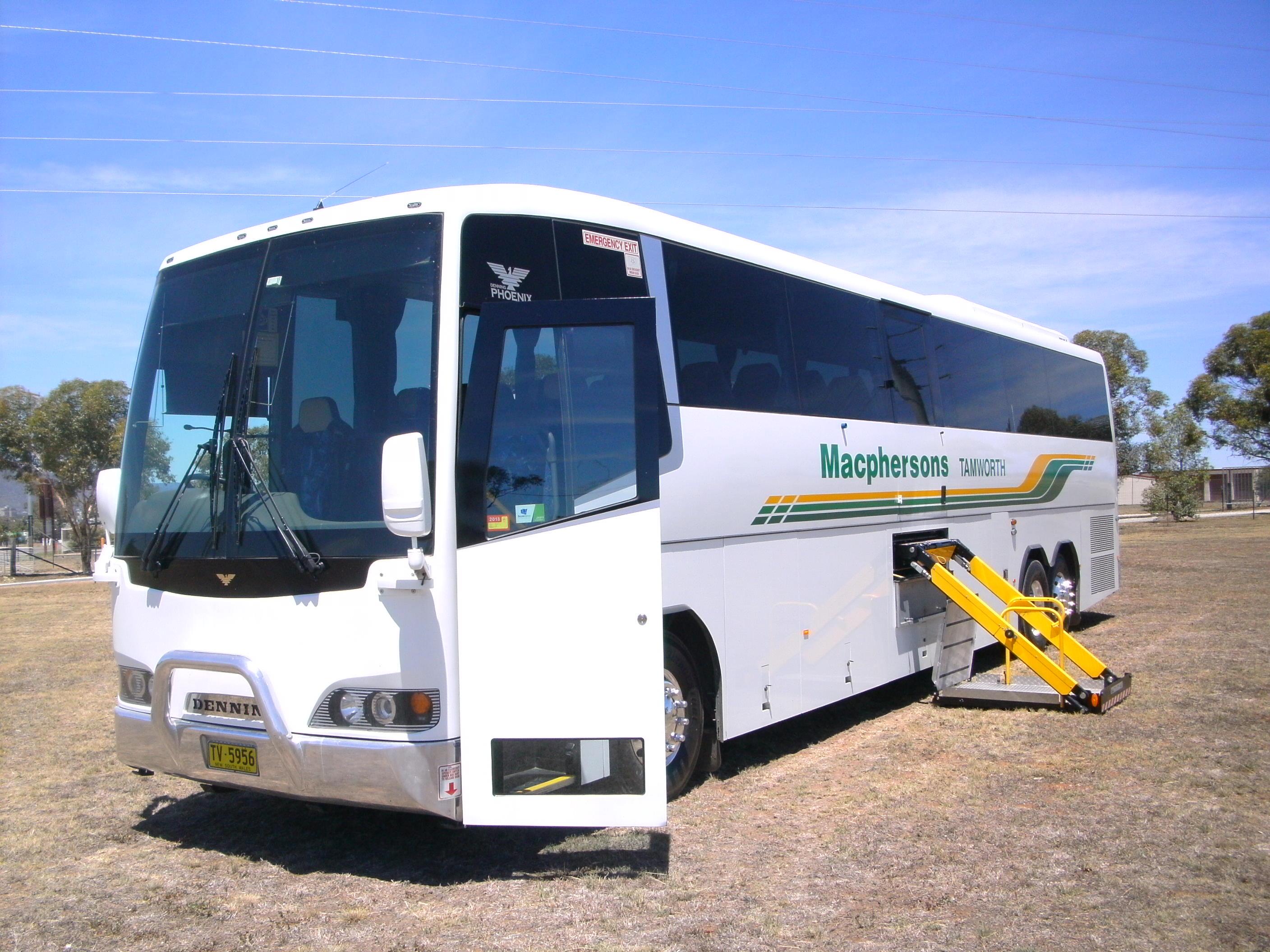 Fleet
5 star Coaches
Perfect for the long trips, for example – a trip to Sydney, Canberra, or the Snowy Mountains:
- Air-conditioning
- Seat-belts (lap-sash)
- Reclining seats
- Restroom
- Large Luggage Compartments
- TV /DVD and PA
- USB connections (available in some coaches)
- Wheelchair/ disable lift
- Available Sizes: 45 to 56 seats

4 star / Day Coaches
Great vehicles for day tours to Armidale, Hunter Valley or school excursions:
- Air-conditioning
- Fixed coach seats
- TV/DVD and P.A
- Luggage compartments
- Available Sizes: 53 to 57 seats


School Buses
We have a range of school buses available on weekends and for after school charters:
- Air-conditioning
- Fabric seats
- Seat-belts (available on request)
- Available Sizes: 43 seat to 61 seats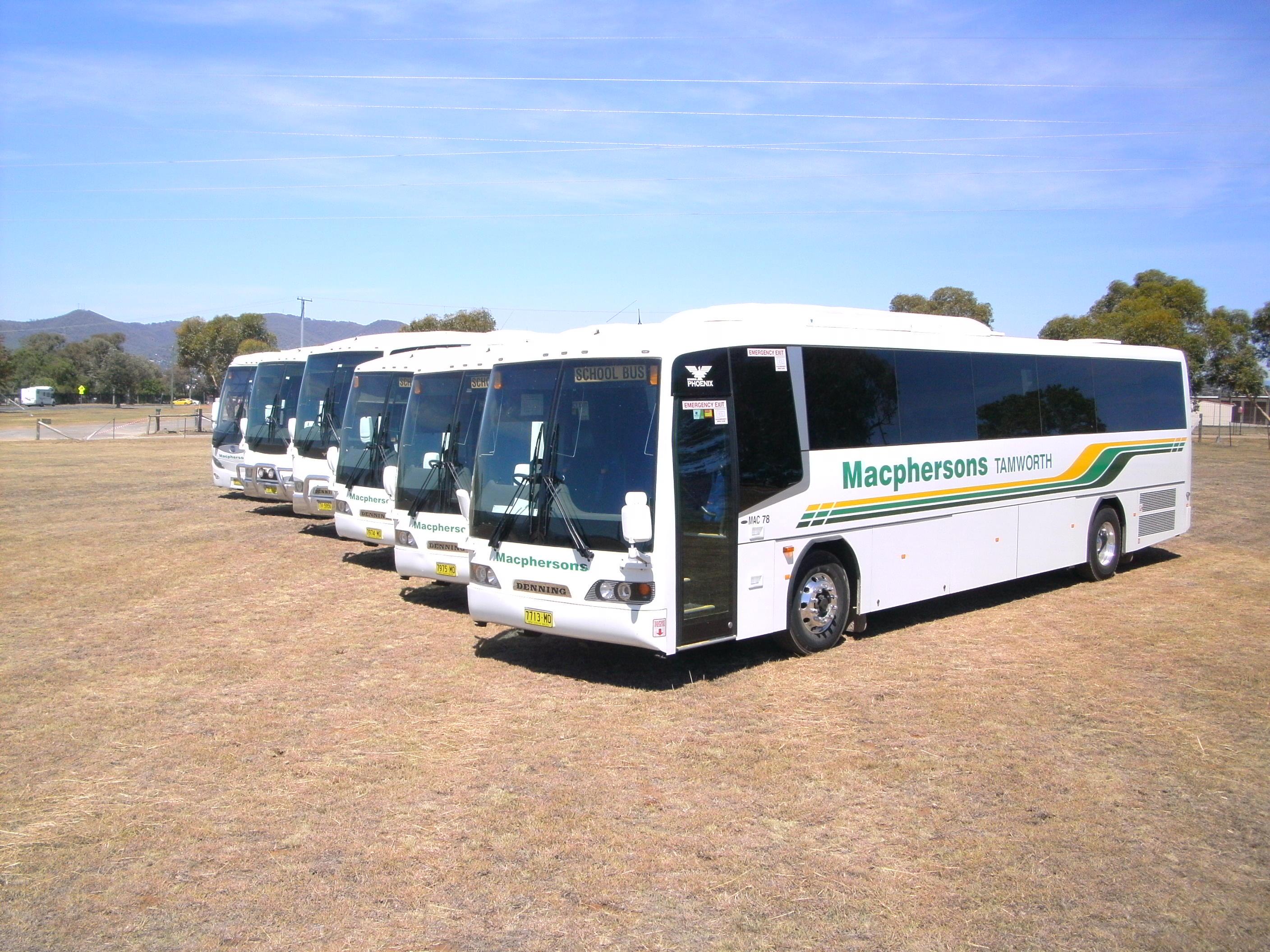 Mini Coach
Perfect sized bus for a small group up to 17 passengers:
- Air-conditioning
- Seat-belts
- Reclining seats
- TV / DVD and P.A
- Luggage trailers