Bus and Coach Hire
Macphersons Coaches can help with planning your excursion to suit your needs, from just supplying a coach and driver, to organising your whole excursion. We can plan and book tailor-made itineraries including school accommodation, meals and venues to suit your budget.
Our school buses are available for short day excursions around the Tamworth area. Including transfer to Swimming, Athletics and other sporting venues.
Our seatbelt-equipped school buses can carry up to 80 primary students or 57 secondary students. School buses are available for charter between 9:00am and 3:00pm on week days, and on weekends. We recommend hiring one of our 5 star coaches for longer excursions and day trips.
5 star Coaches

Perfect for the long trips, for example – a trip to Sydney, Canberra, or the Snowy Mountains:
- Air-conditioning
- Seat-belts (lap-sash)
- Reclining seats
- Restroom
- Large Luggage Compartments
- TV /DVD and PA
- USB connections (available in some coaches)
- Wheelchair/ disable lift
- Available Sizes: 45 to 56 seats


4 star / Day Coaches

Great vehicles for day tours to Armidale, Hunter Valley or school excursions:
- Air-conditioning
- Fixed coach seats
- TV/DVD and P.A
- Luggage compartments
- Available Sizes: 53 to 57 seats


---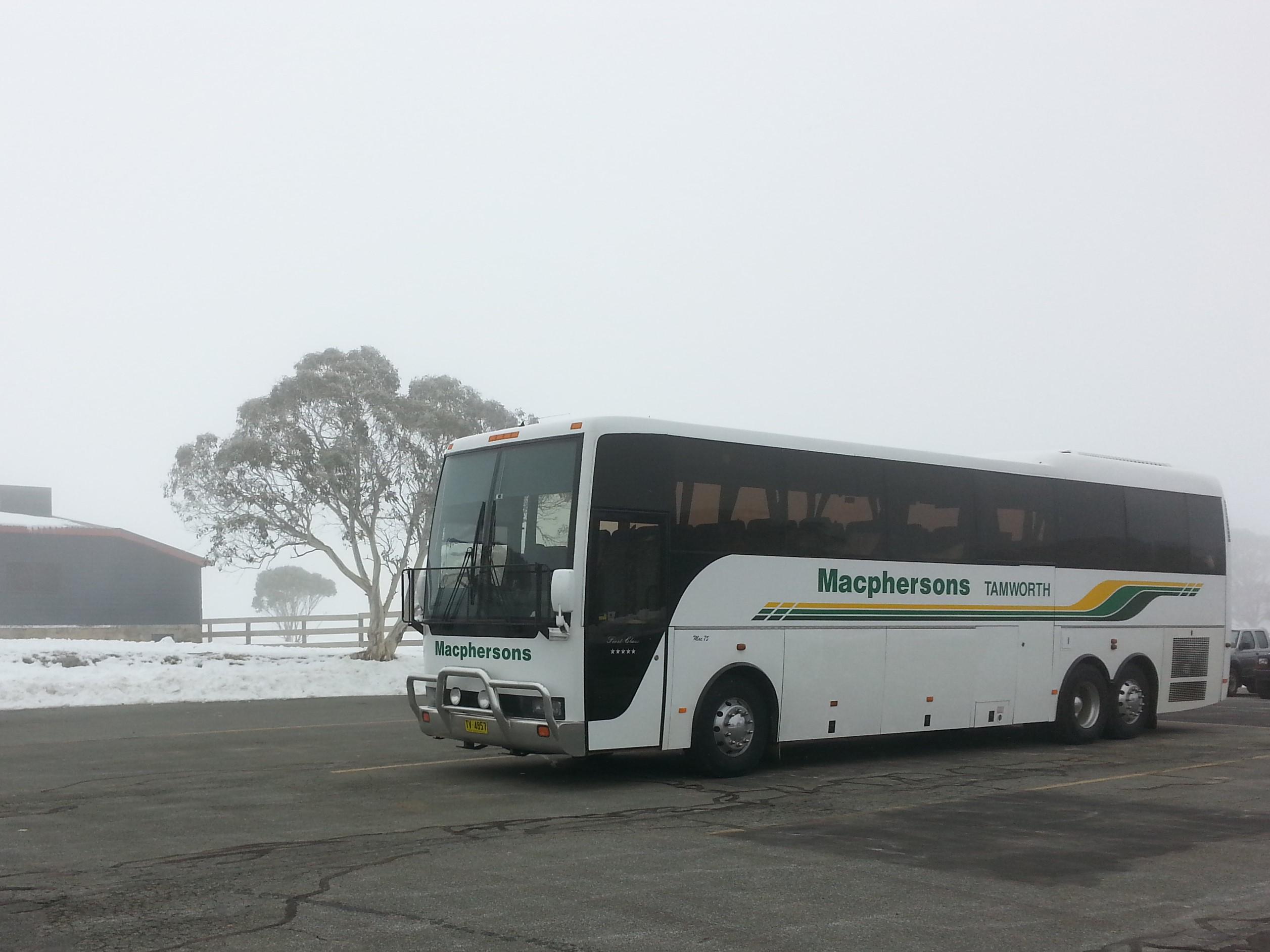 Group Tours
Macphersons Coaches have a range of vehicles to suit your group needs, ranging from 17 seat mini coaches to 57 seat Coaches.
We specialise in:
- Weddings
- Airport transfer
- Senior groups
- Gardening groups
- Sporting events
- School excursions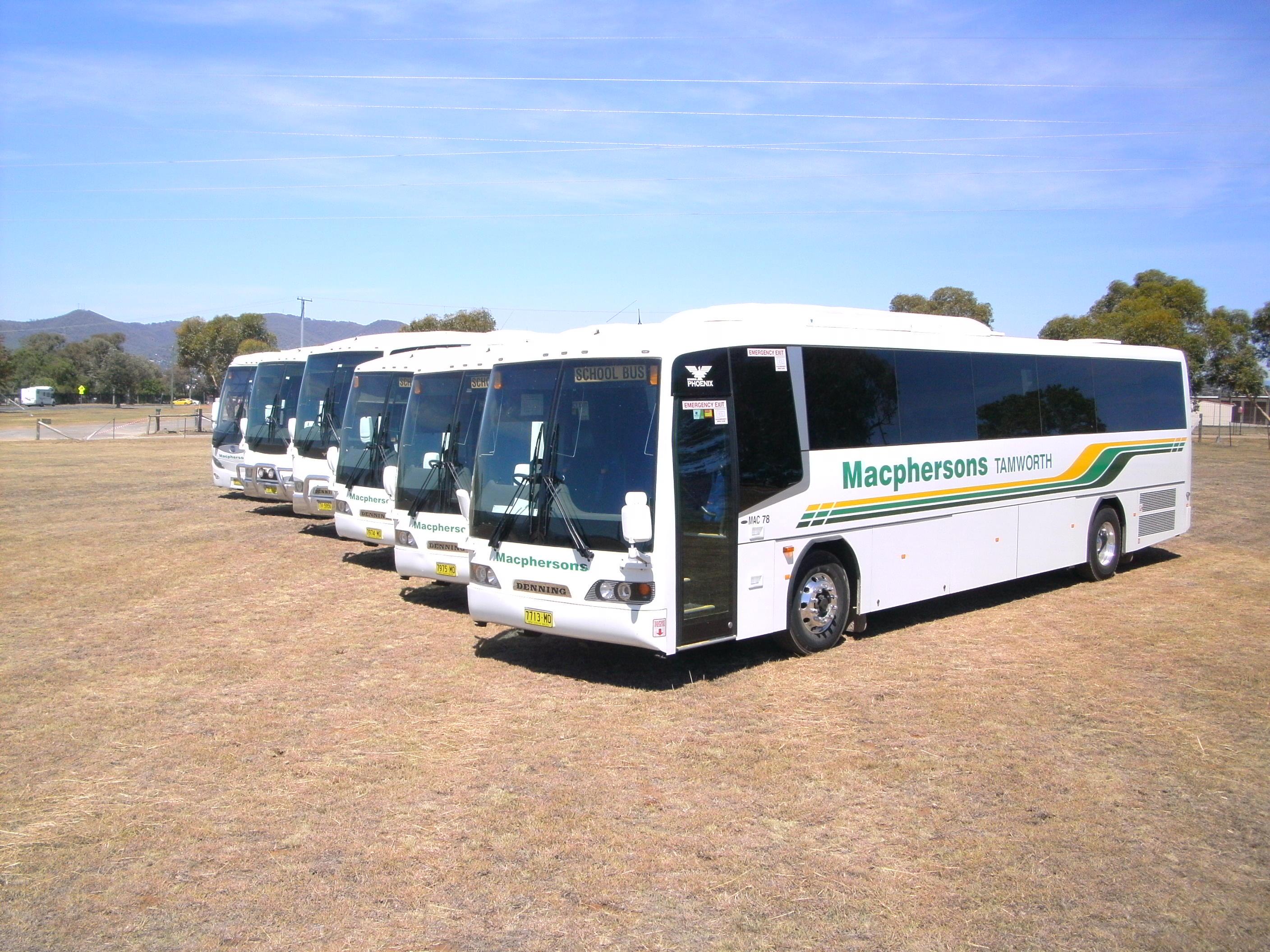 School Buses
We have a range of school buses available on weekends and for after school charters:
- Air-conditioning
- Fabric seats
- Seat-belts (available on request)
- Available Sizes: 43 seat to 61 seats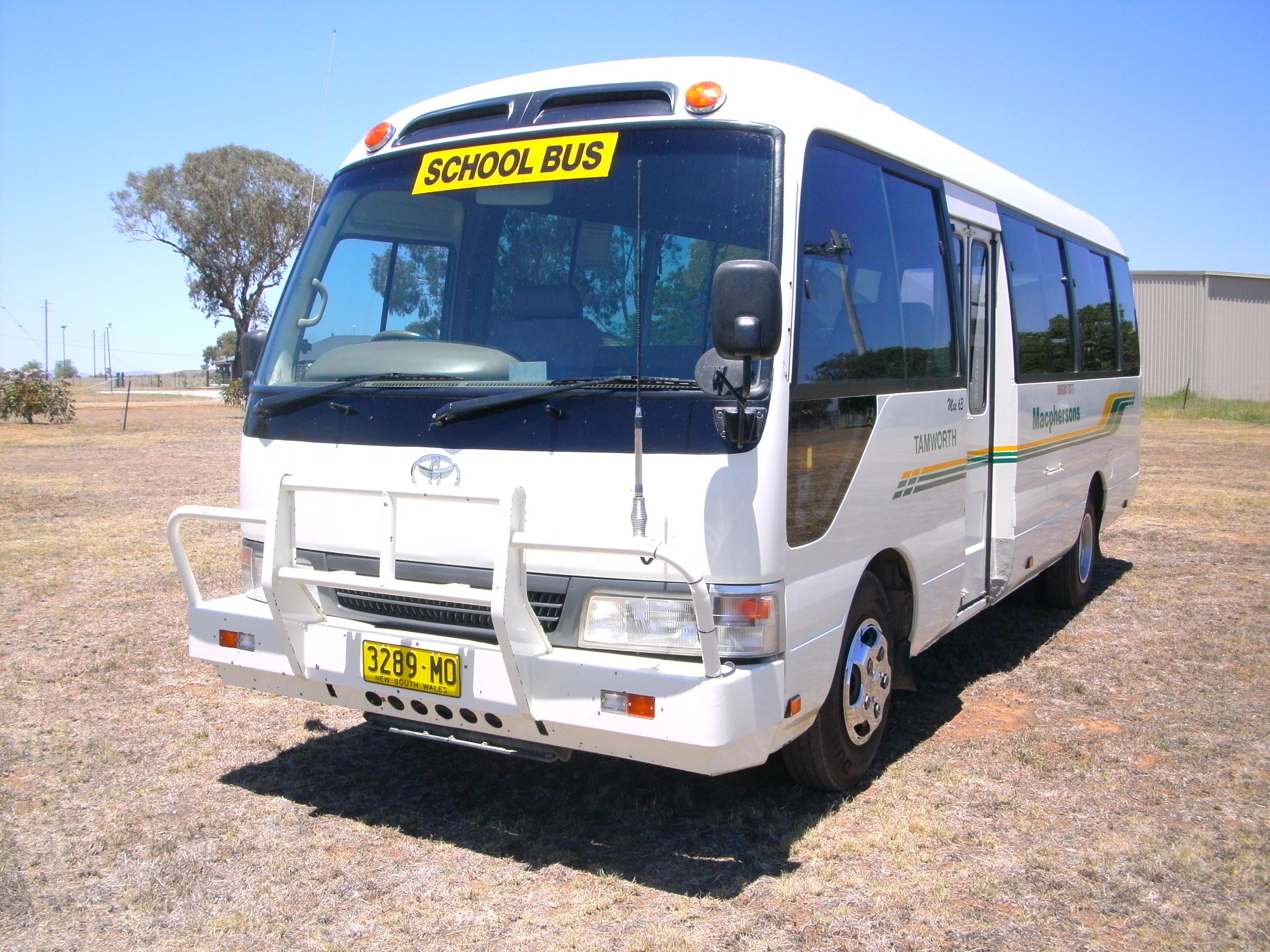 Mini Coach
Perfect sized bus for a small group up to 17 passengers:
- Air-conditioning
- Seat-belts
- Reclining seats
- TV / DVD and P.A
- Luggage trailers